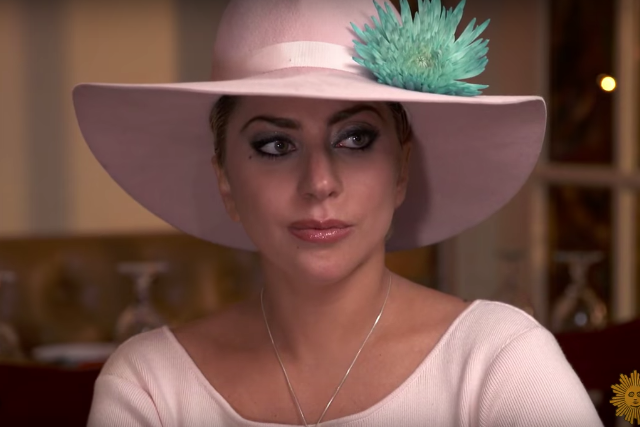 She also visited Central ParksStrawberry Fields memorial to John Lennon for the segment, which was filmed last month. Of her recent dive bar tour, Gaga said:It reminds me that if this were all to go away tomorrow, all the big success, that I would still be very happy going from bar to bar, playing music for people. She teared up as she talkedabout how life in the public eyeinspired her to try to make her work morepersonal: Im very acutely aware that once I cross that property line, Im not free anymore. As soon as I go out in the world, I belong, in a way, to everyone else. Its legal to follow me. Its legal to stalk me at the beach. I cant call the police or ask them to leave. I took a long hard at that property line, and I said, Well, if I cant be free out there, I can be free in here.' Gagaalso commented on the end of her relationship with actor Taylor Kinney and her upcoming performance at the Super Bowl halftime show . Watch below.
For the original version including any supplementary images or video, visit http://www.spin.com/2016/11/lady-gaga-cbs-sunday-morning-interview-video/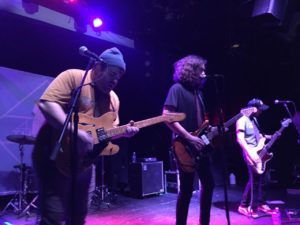 It was cool, and it was really fun actually. What is your favorite song to perform live? Why? Provencher: For me it is definitely Sympathy off of our new record. Tempo-wise its actually pretty slow, but I feel like its one of those harder hitting songs and its pretty fun. Harvey: For me its probably Walls. try this siteIts upbeat, its kinda loud and its just a fun one to play. her explanationYou recently released your newest EP A Reason to Get Home this summer, how was the songwriting process for this any different than in the past? Harvey: Generally, when we write, its usually that someone has a base idea and we bring in all the tracks and we build off of it from there. But for this EP, a lot of it was actually small ideas that I had demoed out onto GarageBand on my laptop and brought it to everyone else. It was kind of the same thing where we polished it all off and built it up from there and eventually added lyrics to it.
For the original version including any supplementary images or video, visit http://uwmpost.com/fringe/pop-punk-band-bonfires-performs-at-miramar-theatre-interview